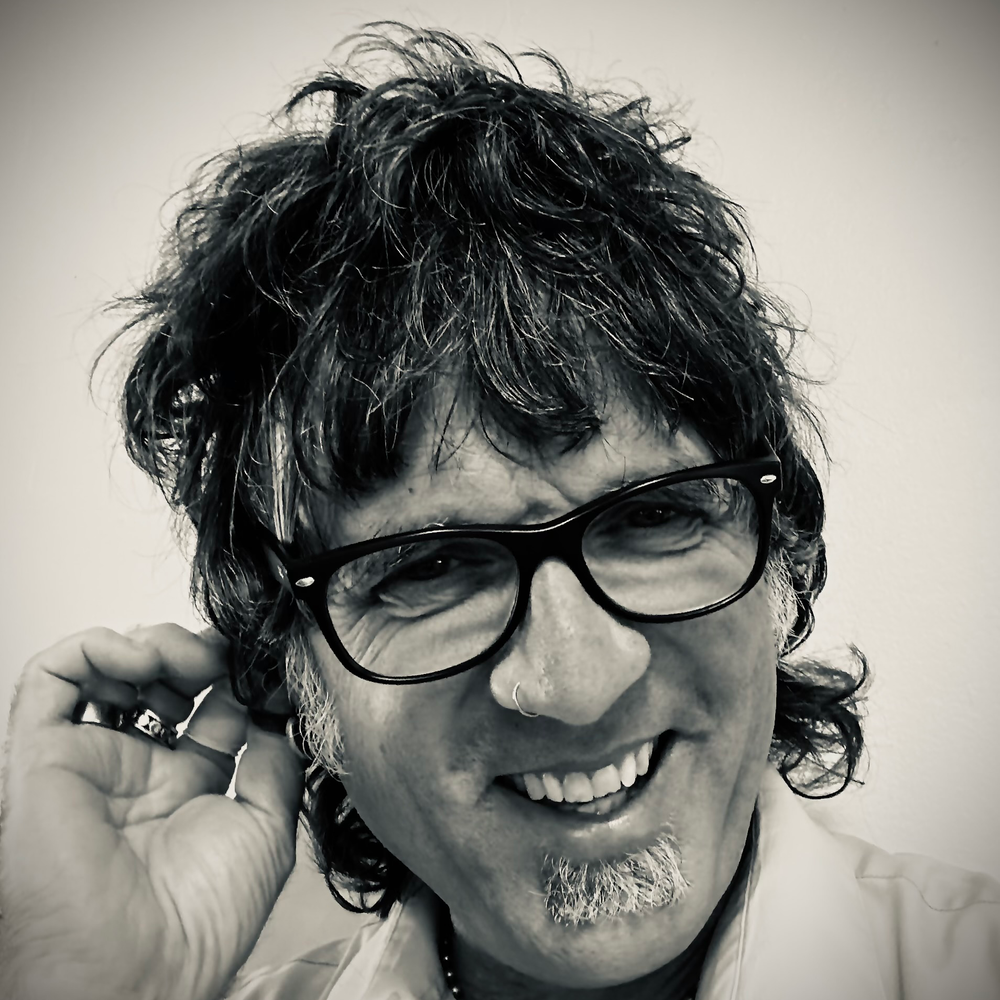 Christopher Watkins
Christopher Watkins is a poet and songwriter. His second volume of poetry is forthcoming from Pine Row Press in February of 2024. His debut poetry volume, "Short Houses With Wide Porches," was published by Shady Lane Press (a program of The Jack Kerouac Writer in Residence Project). His poems have appeared or are appearing in The Massachusetts Review, Harpur Palate, Hayden's Ferry Review, and more. He received his MFA in Creative Writing - Poetry from the Stonecoast MFA Program at The University of Southern Maine. Watkins is also an award-winning songwriter with 13 albums released under the name Preacher Boy. His songs have been recorded and performed by dozens of other artists and have appeared in multiple films, TV shows, and commercials. He currently lives in Santa Cruz, CA, and has resided in New York, San Francisco, Chicago, and Seattle, as well as in the west of Ireland.
Pushcart Nominee
Emigrant Song
In the old country 
our name was everywhere, 
strewn amongst the poor 
like chicken feed. 
We brought none of the hill magic  
with us when we came, 
only soot. 
Here we've burnt like coke in great engines, 
our name becoming rare 
as our bodies disappear. 
Mine is a last name reserved for poets 
and the religious. 
In the old country 
we had enormous hands 
and long, beautiful stories.
~
Harpur Palate, 2018, Pushcart Nominee
Hear a Reading of Three Poems
Visit Cathexis Northwest Press to hear Christopher Watkins read "Creamery," "Corpse Candles," and "Vernon."
Read an Interview with the Poet 
All three of these poems emerged from a period of intensive investigation of—and engagement with—my Welsh ancestry. Immigrant and emigrant stories are in no short supply these days—for reasons both beautiful and terrible. Yet while the United States is rich with narrative in these regards, the story of the Welsh in America is not one often told ... 
Three Poems on The Write Launch
Visit The Write Launch to read "We Take Our Color From The Mines," "The Sea Was Never A Friend To Us" and "We Are Forced To Face One Another."
Hayden's Ferry Review Contributor Spotlight: Christopher Watkins 
I wanted to write songs like Bob Dylan wrote songs. I wanted to keep one foot in tradition, and one foot in the void. I wanted to be raw, visceral, elemental, yet I wanted also to be cerebral, hallucinatory, and transcendent. I wanted to sing with my voice, my wild untutored, untamed voice, yet I wanted to be tuneful, tasteful, and classic. He was my first songwriting hero. Some days I love his early acoustic work, his blues, the brutally compelling folk of "The Ballad Of Hollis Brown" ...