Collaborations - Lyrics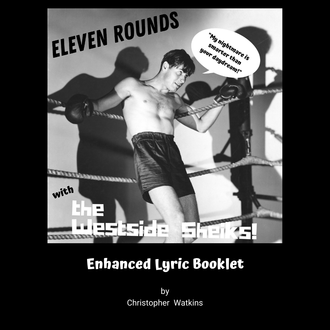 Eleven Rounds
Enhanced Lyric Booklet
Eleven Rounds is the debut studio album from The Westside Sheiks, featuring Jon Dryden and Christopher "Preacher Boy" Watkins. The Enhanced Lyric Booklet features an essay on the origins of the band, stories behind the songs, lyrics to the songs, and original handwritten chord charts.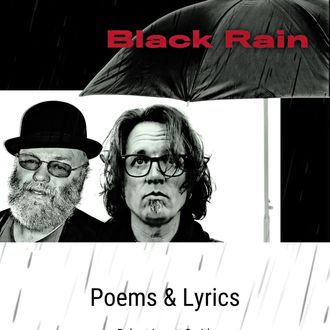 Black Rain - POEMS & LYRICS
Enhanced Lyric Booklet
Enhanced lyric booklet for the album "Black Rain" from The Nob Hill Mariners. The album is a collaboration between the poet Robert Lavett Smith, and singer-songwriter Christopher "Preacher Boy" Watkins. The enhanced lyric booklet features essays from the two artists, side-by-side comparisons between the poems that inspired the lyrics and the final recorded versions, and exclusive photos from the recording sessions.